Learn About The Houston SEO Risks That You Should Avoid And Those You Can Take Part I
Many people in the business world appear to have a hard time recognizing the value offered by search engine optimization. There is a lot of information and also misinformation about SEO, and that can make things more difficult for some people. Those who are unfamiliar with SEO may not be able to wrap their heads around the specific techniques that are involved, and this is admittedly compounded by the fact that numerous SEO campaigns may need several months of positive results in order to prove the effectiveness of their strategy. However, after they do, of course, they make significant improvements to a company's online exposure, in addition to its revenue. However, many businesses are wary of the idea of trying something out that is strange and new to them, and all business decisions do carry some element of risk. There are some risks that can be avoided, while others could result in continuous growth. The question that needs to be asked is what specific SEO risk are great ideas and which ones should you avoid.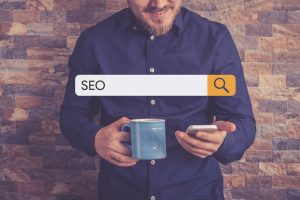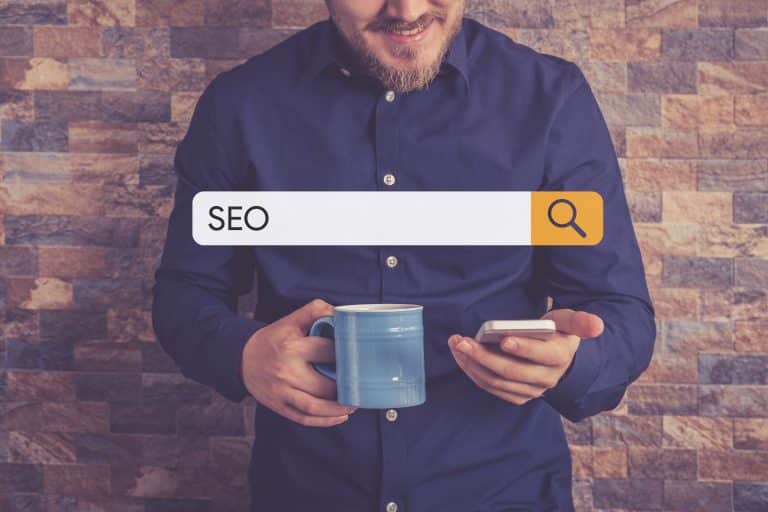 However, before we cover all of that, you need to know there is an SEO risk that a business can take that is the worst move possible over all others. That is to not use SEO at all, to begin with. Now that you are aware of that, continue reading to learn the different SEO risks that are out there and the way they break down into avoidable mistakes and acceptable risks.
Search Engine Optimization Risks You Should Consider
1. Making Changes, Both Large And Small, And Then Testing Them
When it comes to search engine optimization, the ultimate goal is getting traffic for your website, followed by transactions coming from the traffic. If nobody visits your website either one those things will happen; although it may feel really good to rank high for specific keywords, what if no one actually uses those links? There may be various reasons behind it, and it may take some time to focus in on the specific reason you are not getting the performance levels that you need or want. Quite often, the only way this can get done is to use A/B testing. You need to go through every element, one at a time, whether that is meta descriptions, content, titles, and more, and test each of them against new variations that you have.
This might be obvious to some people, and be all well and good. So what about all of it is a risk actually? It will probably involve some trial and error to get the right combination of layout and wording that brings your website the most traffic as well as transactions. During this time, most likely you will find combinations that do not work out very well, and therefore you may suffering temporary reductions in traffic. However, the risk is definitely worth it, since you will find the optimum results eventually, and you can focus from there on that specific element to drive more traffic and achieve better returns.
2. High-Quality Backlinks: Giving And Getting Them
Why would a business want to put a link to another company's website up when it poses the risk that their own users will leave their website? Backlinks have long been the backbone of SEO, and a majority of businesslike to get as many of them as they can. They help with increasing rankings and establishing website authority. However, it isn't simply a matter of having the most links. At times you will need to return the favor or pay it forward. So although you may bleed some online visitors for links that you post to other good websites, and it will show Google that your website is referencing established authority websites for your own. Just be careful to link only to high-caliber, reputable websites. Websites are known sources of low-caliber links, spammy, malicious or content that is penalized by Google, so make sure you are not one of them, and don't point a lot of links to these, or get a lot of links from these kinds of websites.
3. Improve Your Website's Structure
In the perfect world, your main homepage's URL will be sweet and short. It should, in fact, be your business name, such as "www.yourbusiness.com". Make sure it is short and sweet, and is concise and easily recalled by anybody who learns your name. On subsequent pages, you can have content that is more specific that features targeted keywords. Even in those cases, it is better to avoid your URLs from spiraling out of control. When they get too long or overly descriptive, the search engines will truncate what is displayed with (….) at a certain cut-off point. So it may be time to change a couple of URLs through overhauling your website structure. When making changes there is always an inherent risk that it will have an impact on your rankings. Whenever you change older URLs and begin to do 301 redirects for your traffic toward new ones, so you most likely will see a couple of dips in traffic and rankings. However, whenever you are doing things right, it should result in you having a new streamlined structure that will do wonders for the search engines and online users.
4. Overhaul Your Entire Website
Every once in a while, all websites need to have a redesign to update them. That always is a risk, and it may be an expensive one. So even though it may be time-consuming, eventually you will need to provide your site with a fresh facelift. It may be simply a matter that over time your old website starts to look outdated. It might also be possible that your website was optimized well for the search engine,s but then you find that human users are having a difficult time to navigate it. There could be several reasons why you should look at the side and consider reconstructing it from the ground up. Those types of changes are similar to altering URL structures, since you may see changes to your rankings while Google is re-evaluating your site. Also, you may risk alienating users and consumers that were comfortable with the way your website was. However, although a majority of your users and Google will understand that most websites have to overhauled occasionally, meaning your rankings will bounce back. You will simply have to be patient. What is really good is most likely your updated website will bring many new clients in addition to the ones you retain.
5. Purchasing Expired Or Available Domains
For many reasons, a lot of website owners do not renew their domains, and that make them available for others to purchase them. Purchasing domains that have a history and redirecting them to your website is a potentially simple and fast way to boost how many backlinks your website has and also enjoy some added link juice. However, there are significant risks that are carried with this technique, so you should only do if you really know what you are doing. For instance, the domains need to be related to the type of business you do. They also need to be professional, since when domains get rankings and traffic and send visitors via redirection to your website, nothing will make them angry more than coming to a website that doesn't have anything to do with what their search was. Also, many expired domains were full of spammy content and links, which will transfer to your website, and risk Google penalties and drops in rankings. However, this specific traffic is quite affordable and may drive a good deal of traffic to your website if you follow best practices.
For more insight, visit our blog for more related articles. Call us or contact Found Me Online today with any immediate questions that you have.