6 SEO Tips For Your Houston Business
SEO is the most effective way to drive traffic to your website without having to pay for it. Small businesses with small budgets find this a huge benefit when fighting their more established competition. SEO affects the way you structure your website to get traffic from organic search.
When compared to paid traffic from adverts, organic search traffic will come from high rankings in the search engines. You also get this traffic through the creation of quality content. SEO is a vital part of your business because 32% of people will click on the first result on Google.
The problem that many website owners have is optimizing your website all at once. Small business owners have a lot to do and generally do not have the time for this. Fortunately, there are 6 tips you can use to transform your traffic through SEO.
Monitor Your Changes
Regardless of the SEO tip, you implement, you need to monitor the changes. If you are not hiring a professional to do this, you need to take a few additional steps.
The first is to determine the metric you are going to use. You could look at newsletter sign-ups, keyword rankings, purchases or the number of people returning to your website. Once you have the metric, you will need to use at least one SEO tool to help you rank higher in the search results. Other tools need to be used to track the metrics.
Instead of trying to implement all SEO changes at the same time, you should do this one at a time. If you implement everything at the same time, you will have a hard time figuring out what is working and what is not.
Have A Clear Site Structure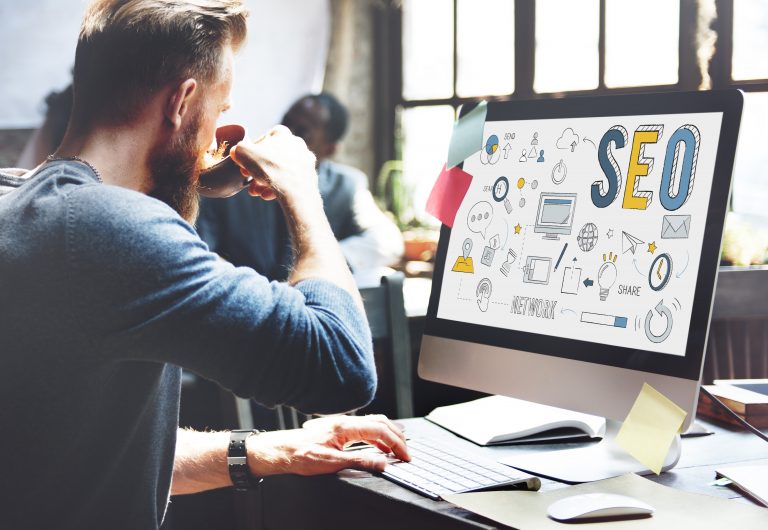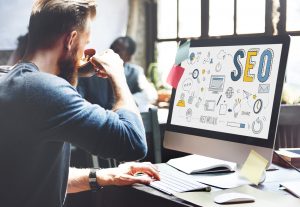 You can implement all the SEO tips you find, but if you do not have a structure to your website they will not help. Good site structure makes it easier for the search engine crawlers and your human users to navigate. Small businesses that have new websites must create a hierarchy on including:
• Pages
• Categories
• Subcategories
• Internal links
• Headings
Both humans and crawlers love this hierarchy which helps you achieve two primary SEO objectives. The first objective is that crawlers can quickly understand and index your content before ranking it. The second objective relates to humans being able to navigate your website easier which improves the user experience.
If you have an unclear structure, crawlers will miss some of your content leaving it out of the search engine rankings. The poor structure will also leave human visitors confused as they cannot navigate to the content they want. This will reduce the amount of time they spend on the site, lower your conversion rates and drive less traffic as Google penalizes websites based on this.
Prioritize Content Creation
One of the top trends for SEO in the coming year is to create quality content regardless of the size of your business. When doing this, you need to keep some things in mind.
The first is the Google algorithm which is looking at quality more than ever before. This means that you need to create content that connects with your keywords, metadata, and headlines. The content should also be long-form instead of short-form.
When you write content, it should appeal to your users. The search engine algorithms are penalizing websites with keyword stuffing content. This is an old SEO tactic that focuses on writing for crawlers and not human users.
The content you create does not have to be textual. Videos are also a good option for better engagement. Graphics are also important content for your website. The type of content you create will depend on your website and the traffic you get. It is best to test out different styles and monitor the traffic you get.
Focus On Internal & External Links
Building an internal and external link network is something you have to keep working at. Whether you have a less than perfect website already live or you are starting a brand new website, this is one of the most important structural SEO tips to implement.
Internal links will help boost the structure of your website and you can create this network by linking every new piece of content. If you do not do this, you will have orphaned content that is disconnected from the rest of your website. When you have orphaned content, search engine crawlers and visitors will have a hard time finding it.
Linking your content also has a broader benefit that you need to know about. Doing this helps the crawlers find and understand the content while ranking your website. Logical links will also help visitors navigate your website and stay on for longer.
When it comes to your external links, it is important to note that they do have an impact on the website evaluation. In the past, the quantity was more important, but now you need to focus on the quality of the backlinks. It is better to create good content that makes people want to link to your website. Quality backlinks also help you build relationships with other companies to help you grow.
Delete Anything That Slows Your Site
Site speed has to be improved if you want to get more traffic from organic search. Google does use page speed to help rank websites and research has found that a half-second delay will result in a 20% drop in traffic. To improve your page speed, you need to cut the elements that slow the website. To improve speed, you need to:
• Compress images on the website
• Using browser caching
• Delete Javascript
• Get rid of unnecessary elements in your code
Look At Mobile First
In 2018, Google rolled out a mobile-first indexing system. This was not a problem for many people because web design has been looking at mobile traffic for years. However, you do need to look at all aspects of your website with a mobile-first mindset. This includes the web design which should be mobile-first and not only responsive.
Optimizing your website can be a huge undertaking, but it is something you do not have to do all at once. It is best to start implementing key SEO tips and strategies one at a time. This gives you more control over how each is working.
Regardless of what you do to optimize your website, you need to have a strategy and be methodical. Monitoring what happens is vital and will help you replicate it in the future.
Visit our blog for more related articles. Call or contact Found Me Online today for immediate assistance!