The Differences Between SEO, SEM & PPC In Houston
New technological advancements are not new and have become a part of business as companies attempt to stay ahead of their competition. This is something that has occurred in advertising with marketing practices undergoing rapid transformations and advancements in the age of social media. The problem with this forward momentum is that getting started can be daunting, particularly if you are new to the world of digital marketing.
There are a lot of terms to learn and understand. Among them are SEO, SEM, and PPC, but knowing what they stand for is not enough. You need to understand the differences between them and how they each affect your business.
What Is SEM?
SEM or Search Engine Marketing is the umbrella term used to cover all digital marketing tactics, both free and paid. The goal of SEM is to increase the visibility of your website on search engines such as Google, Bing, and Yahoo. SEM is often referred to as search marketing and Google is the most popular platform to target with this.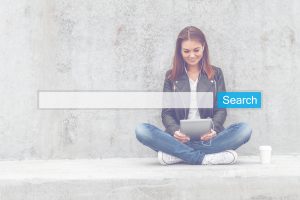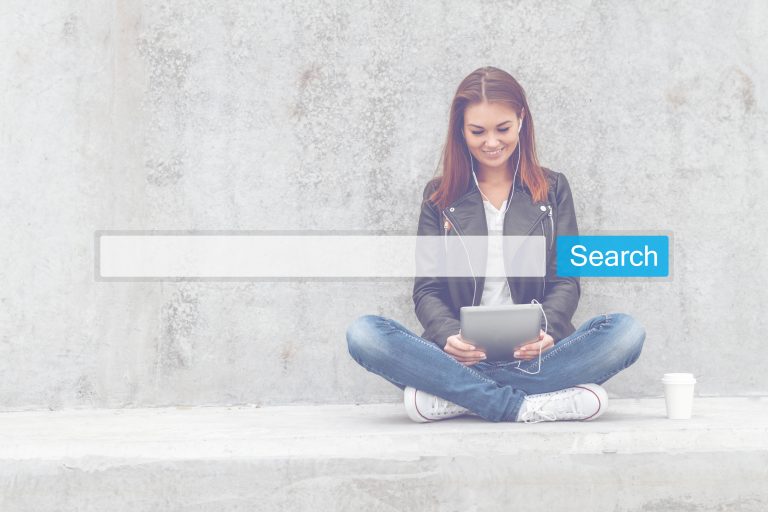 SEO or search engine optimization and PPC or pay-per-click fall under the umbrella of SEM. All company marketing strategies need to have SEM as a crucial part because the majority of your clients will try and find your business through a search Google. This is an opportunity that you need to take advantage of because buyers are looking for what you have to offer. As these users are already searching for you, they are in the best position to receive marketing messages, but you need to ensure your content is relevant or they will not click.
What Is SEO?
SEO or search engine optimization is a range of techniques that have been designed to increase the ranking of your website on the search engine listings. A good SEO strategy will help your website land on the first page of the search results. The trick to this is to have a comprehensive marketing campaign that targets a number of keywords to enhance the relevance of your website. This is where you might want to get the pros involved. If your business provides tolling services, you will have to target different keywords compared to a company that sells petroleum products or offers a professional service such as accounting.
The benefit of this is that you have some control over how traffic is driven to your website. SEO analyses the behavior of users and lets you adjust or optimize your website and marketing to increase the relevance of your links. Doing this will keep them high on the search engine listings. If you do SEO correctly, your website will rank highly on the top search engines and this boosts your business credibility. This is due to users trusting Google to provide the best information and if you are ranked higher they will start to trust your business.
SEO is one of the lower cost SEM options, particularly compared to PPC. When you create your SEO strategy, you will need to optimize your website content to ensure you reach your target audience. This will increase your website traffic and that can increase conversions. The content on your website can be created by you or you can hire a professional who specializes in this.
What Is PPC?
PPC or pay-per-click is a different form of marketing. This marketing will use a formula to determine the price of an online advert and advertisers will pay this amount when a user clicks on their ad, regardless of the overall outcome. Companies have to pay for the click of whether the user converts into a paying customer or immediately leaves the website. PPC advertisers are able to enter a bid for specific keywords and this plays a significant role in what the cost per click will be. They could also pay a fixed rate per click, but this will vary depending on the publisher and network they are working with.
PPC adverts will generally be the banners on the edge of the window when you perform a search or the first listings you see in the search engine results. These first listings will be marked to show they are adverts or sponsored content. There are other types of PPC ads commonly called display advertising. An example of this will be a display add with an image, video or text. The advert you should look at will depend on what your goals for the advertising are.
With PPC, the primary benefit will be that you are paying for the ad space and you will be prominently seen when users search for information related to your business. This advertising can be easy to set up and does not have the complications of SEO. However, the fee for the ad only guarantees visibility and you will have to pay regardless of the outcome of the click. This means you have less control over the traffic you get when compared to SEO.
Reach More Potential Customers With Smart Marketing
Like every business undertaking, marketing will need to be carefully planned and there is a fair amount of trial and error. This is particularly true when you are starting out. With the business landscape becoming more competitive, it is important to remember that digital marketing will not provide a quick fix for your business. If you want to be successful, you need to combine this marketing with the other stages of your business journey.
If your current goal is to increase traffic and visibility of your business, SEM, SEO, and PPC will be a good idea. To get the most out of these marketing techniques, you may want to hire a professional digital marketing company. They understand how buyers think, work and search for information and will help you create the right marketing strategy for your business needs.
For more insight, visit our blog for more related articles. Call us or contact Found Me Online today with any immediate questions that you have.