Hiring A Houston SEO Company: Most Asked Questions
SEO is a marketing strategy that is used to improve the ranking of websites on search engine result pages. With the help of search engine optimization, it becomes easy for customers to find the services and products that they need.
This article will emphasize more on whether it is necessary to hire an SEO company since we believe that you understand the value of this marketing strategy. Small business owners have a problem with investing their time, resources, and energy on SEO because they do not think that it is worth it. The three points we have listed below will help you conclude whether it is necessary to hire an SEO company or not.
How Long Does The Process Take Before Seeing The Final Results?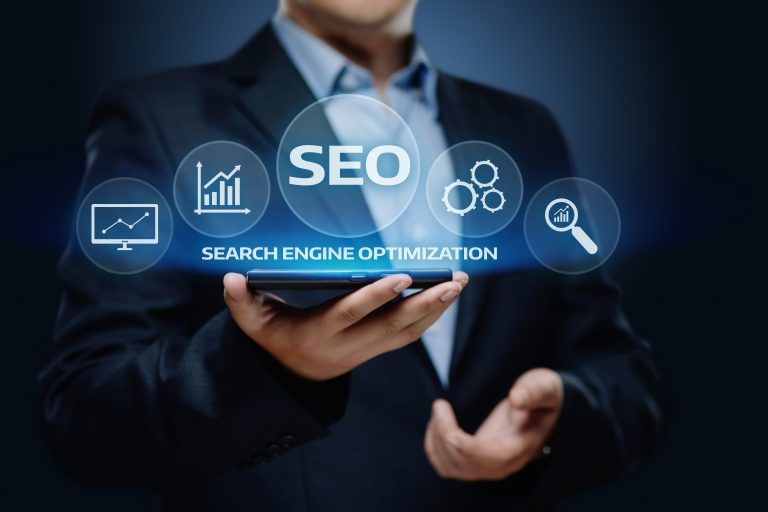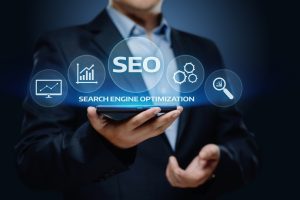 You can get results that will last for an extended period, as long as you stick with SEO.
What is required for you to succeed in SEO work is consistency. Therefore, it can take for as long as three months or less to see a website's ranking improve. Moreover, it takes about six to nine months to see the results of the firs-page. It all depends on the website's visibility.
should you stop after waiting for six to nine months and once your services have reached the first page?
If you do succeed after working for six to nine months, we would advise you to continue building and expanding your website's visibility. If you do not continue working on your SEO strategy, your website will lose its ranking since your fellow competitors will not stop working on their SEO marketing strategy.
Most businesses get their returns on investment after six to nine months, can your brand wait for this long or you want to seek quick results?
If you want to get quick results and willing to pay extra, then you can try out the pay-per-click ads. This form of marketing may cost you a lot, but it is useful and yields quick results.
You must maintain your search engine optimization strategy and be consistent if you want to succeed. Just like taking care of a garden, you must get rid of all the weeds and be consistent with your work. Small business owners have a lot of responsibilities, such as offering services to clients, manage business finances, meet the needs of employees, and attend to other duties that take hours to finish. With all these things in mind, would you sacrifice a bit of your time to work on SEO?
If you still have the time and energy to continue working, then you can handle the SEO project without any assistance. Search engine optimization has proved to be successful and provides long-lasting results. That is why you should wait for at least nine months for your marketing strategy to be effective especially if you plan to have your business open for longer than nine months.
Should I Put In A Lot Of Effort?
The only way you can succeed in improving your website's SEO is by learning, and by using as much effort as required.
Several practices and rules have been put in place by Google to guide you when working on search engine optimization. Moreover, it is also necessary that you learn about other elements such as manual actions, updates, links, relevance, authority, search console, penalties, Google Analytics, page speed, business profiles, meta tags, technical website advanced change, as well as the URL structure.
If done correctly, search engine optimization will automatically increase the value of your brand by a high percentage. But, it can also cause your website's ranking to fall if done incorrectly.
There are also other technical aspects of SEO. Are you okay with making a few changes to your domain? Can you create links without getting penalized? Are you willing to optimize and set up your website, and do you have what it takes?
If your answer is yes to all the above questions, then it is okay and appropriate for you to work on the SEO project alone. If you are not sure about yourself, then you might want to hire an SEO specialist or company.
Can You Raise Enough Money For Your SEO Campaign?
The difference between hiring an SEO specialist and doing the project yourself is the cost.
Working on your own might seem like a better choice, but do not forget that you must use your effort and time to do this job. A regular SEO campaign can cost about $200 a month and $600 for a more advanced and aggressive SEO campaign.
The cost of working on such a project might sound expensive, which leaves the question of whether your business is worth such an investment? If you do not mind waiting for a few months to create a successful SEO campaign, then we would advise you to hire an SEO specialist. But, if you cannot afford to hire an SEO company, you can try and do the SEO yourself.
That is because there is a lot of nuances and minutia involved in developing an SEO campaign. Therefore, make sure that you take time to do research when looking for an SEO specialist.
Make sure that ask the following questions:
Has the company been running for long?
What value are they offering you as a client?
Do they offer a detailed report to clients?
How many businesses have they succeeded in helping?
Does their SEO specialist work in hand with clients?
Are their business deals transparent?
How is their online reputation? (Find out what people are saying about the company.)
How much they charge for their services?
SEO is considered to be an effective marketing tool. That is why you should use it to expand your brand. If you cannot afford to hire an SEO specialist, then you can try to work on the SEO on your own.
Even though hiring an SEO specialist might not be convenient for everyone, you must put in the effort, resources, and time needed to succeed in this project. However, if you are willing to spend more for a better SEO campaign that will have long-lasting results, then you can consider hiring an SEO company.
For more insight, visit our blog for more related articles. Call us or contact Found Me Online today with any immediate questions that you have!